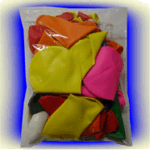 Quality Packaging Services Since 1972
What is Contract Packaging ?
Contract Packaging is the generally accepted term for the sub-contracting of packaging jobs which include anything from assembling, sorting, protecting, packaging, shipping, and much more.
This is usually done on a contract basis. A contract could be any length of time, from a day to many years. There are also many indefinite contracts in which no specific time-frame is determined.
Need a Quote
or
Have Questions ?
Email us and we'll reply within 24hrs

From Hundreds to Millions
We Can Handle Your Packaging Needs

"Kost has always responded in ways such as quality control and competitive pricing. By recognizing our needs and values as a customer you have allowed us to substantially grow our business over the past several years"
Kevin Schmitt - Purchasing Manager
Shur-Line Inc
"Our Company has come to depend on Kost Packaging's on time delivery, quality fulfillment, accurate piece counts, and attention to detail. We are also grateful for the quality control that Kost provides with every package they fulfill. Inspection is given to every piece to make sure that it fits our guidelines before it is packaged and in the stores. This is all done very quickly and efficiently, reducing costly returns and charge backs."
Jim Krawczyk
Nu-Source Inc
"Taylor Devices would like to extend our gratitude for the excellent service that your company has provided over the past thirty years. We, at Taylor, have always been pleased with both the quality of work and the efficiency with which is performed."
Christine Ebert - Buyer
Taylor Devices Inc.
Watervaporproof Packaging
Weather Resistant Packaging
Military,ASTM, and other Spec Packaging
We have a T-1000 Advanced Poly Plastics high speed bagging machine capable of bagging up to 100 parts per minute. Contact us for your bagging needs